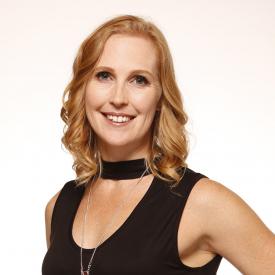 ADRIENNE LALLY
TEAM LEADER, R, LICENSE #: RB-20068
Adrienne Lally is the President and co-leader of Team Lally of Keller Williams Honolulu. Since 2007, Adrienne has grown her team to become one of the renowned real estate teams assisting families buy, sell or investing in real estate islandwide. Understanding the growing demand in one of the nation's most competitive real estate markets, Adrienne knew that she needed to change her definition of what a real estate agent was.
The market shifted and so did her business over to distressed properties and short sales. This was a pivotal point in Adrienne's real estate career as she started to build a team. As named, "Top 100 Realtors"  by the Hawaii Business Magazine 6 consecutive years in a row, the team has continued to expand and refine their expertise in the market. The awards include one of the top ranked teams in all production categories including homes sold, Gross Commission Income and Total number of listings sold.
As a former Army veteran, Adrienne has made countless relationships with military families and have been a considerable source of the business. With over 25 real estate professionals contributing to the success of every real estate transaction, Team Lally has represented over 1000 happy clients!