Team Lally Radio Show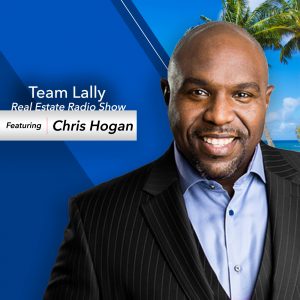 Listen to our show we had with Chris Hogan! Adrienne Lally and Attilio Leonardi on the Team Lally Radio Show sat down with successor of Dave Ramsey, the Money Expert, Chris Hogan. He appeared on our show with a mission to educate, encourage, and empower our listeners to do more in retirement, leadership, business, and life. It's time to get a plan and learn how to Retire Inspired!
Listen to our amazing show with Chris Hogan:
 
Retired Inspired
In Retire Inspired, #1 National Best-Selling Author, Chris Hogan teaches that retirement isn't an age; it's a financial number—an amount you need to live the life in retirement that you've always dreamed of. With clear investing concepts and strategies, Chris will educate and empower you to make your own investing decisions, set reasonable expectations for your spouse and family, and build a dream team of experts to get you there. You don't have to retire broke, stressed, and working long after you want to. You can retire inspired!
Get A FREE BOOK!
Fill out our form below for a free copy of Chris Hogan's book that has earned many accolades and has been praised by many, Retired Inspired.

Who Is Chris Hogan?
A former national champion and all-American football player, Chris Hogan has never backed down from a challenge. But how did he find his way off the gridiron and onto the path of helping others achieve financial peace?
Once his playing days were over, Hogan served as the vice president of a well-respected mortgage company helping clients manage their money and their businesses. In the process, he realized that too many marriages and families were being adversely impacted by financial issues because they could not communicate openly and honestly about money. Hogan realized that the way people were counseled about money had to change. That's when he met Dave Ramsey.
Today, Hogan helps spread the message of hope and financial peace to audiences across the country. Chris helps people plan for their future and reach their retirement goals through his Retire Inspired Live Events and R:IQ Assessment tool. Hogan works with high profile clients, including business leaders, professional athletes and entertainers, to help them develop financial strategies to generate revenue, protect their wealth, and secure their futures.
From the Learning Leader Podcast by Ryan Hawk
Retire Inspired/How to reach your retirement goals
1.      Tell us about your new book, Retire Inspired
·        Retire Inspired addresses people's concerns with retirement and gives practical steps to plan no matter your age or financial situation
·        Retirement isn't an old person thing – it's a smart person thing
·        Too many people delay saving for retirement because they don't have a plan and they aren't sure where to start
·        People often look at retirement as an age. But what people need to understand is that retirement happens when you have the amount of money you need to live comfortably 
2.      Why is it important for people to start planning for retirement now?
·        It's never too early or too late to start planning for retirement
·        Most people's retirement dreams don't match their financial reality
·        You don't want to reach retirement with no money and lots of debt, stress and worry 
3.      What are the common issues that people face when it comes?
·        There are four main obstacles when it comes to retirement:
–        Misunderstanding retirement
–        Depending on social security
–        Acting like a sheep: don't have an attitude of denial
–        Not having a plan
4.      What can people do to start saving for retirement?
·        Realize retirement isn't an age; it's a financial number
·        Start with your dream – that's what you're chasing!
·        Know your income – this is your #1 wealth building tool
·        Make a plan: create a budget, get out of debt and start to save and invest