Every client that is represented by Oahu's best team of Realtors has it perks even after the transaction ends. Being a Team Lally client means your a client for life, giving you a lifetime membership to all our programs made specifically for you. As a Team Lally VIP Member you receive free services and are invited to event all year round.
FREE Team Lally Services
Papa John Hawaii – Discounted Pizza's
Team Lally has partnered with Papa John's Hawaii, to give all our clients discount on pizza. Below are promotion codes to advantage of the current deals at Papa John Hawaii.
LALLY10 – Medium 3-toppings pizza ($10/ea)
LALLY12 – Large 1-topping pizza ($12/ea)
Office Services & Equipment
As a Team Lally VIP Member you will have access to all available office services and equipment for free. Feel free to contact us if you have any questions on how to access any of these services or items.
Notary Services
Use of office copier/scanner/fax machine
Leaf Blower
Power washer
Scheduled use of Conference Room
Invitations to special events hosted by Team Lally
Relocation Information
Garage Sale Signs
Referrals to the top real estate agents in any city in North America should you consider moving
Cash flow analysis of real estate investment
Free literature on buying and selling real estate
Discounts at various vendors
Team Lally Sponsored Events
Throughout the year, Team Lally throw several events. From giving away free pumpkin pies for Thanksgiving, quarterly drawings, to our annual Client Appreciation Party. Here are a list of events we through every year:
(previous will be kept prior to announcing the next event)
Annual Client Appreciation Party
Every year we hold of our biggest events for our clients and their families, called our Client Appreciation Party. In the past we've held our parties at Barbers Point, and the Kapolei Regional park. With prize giveaways, food, and entertainment all catered for our clients. For 2016, we've decided to throw our party at the Pumpkin Patch Festival in Aloun Farms. Go to our Client Appreciation Party page for details and to RSVP.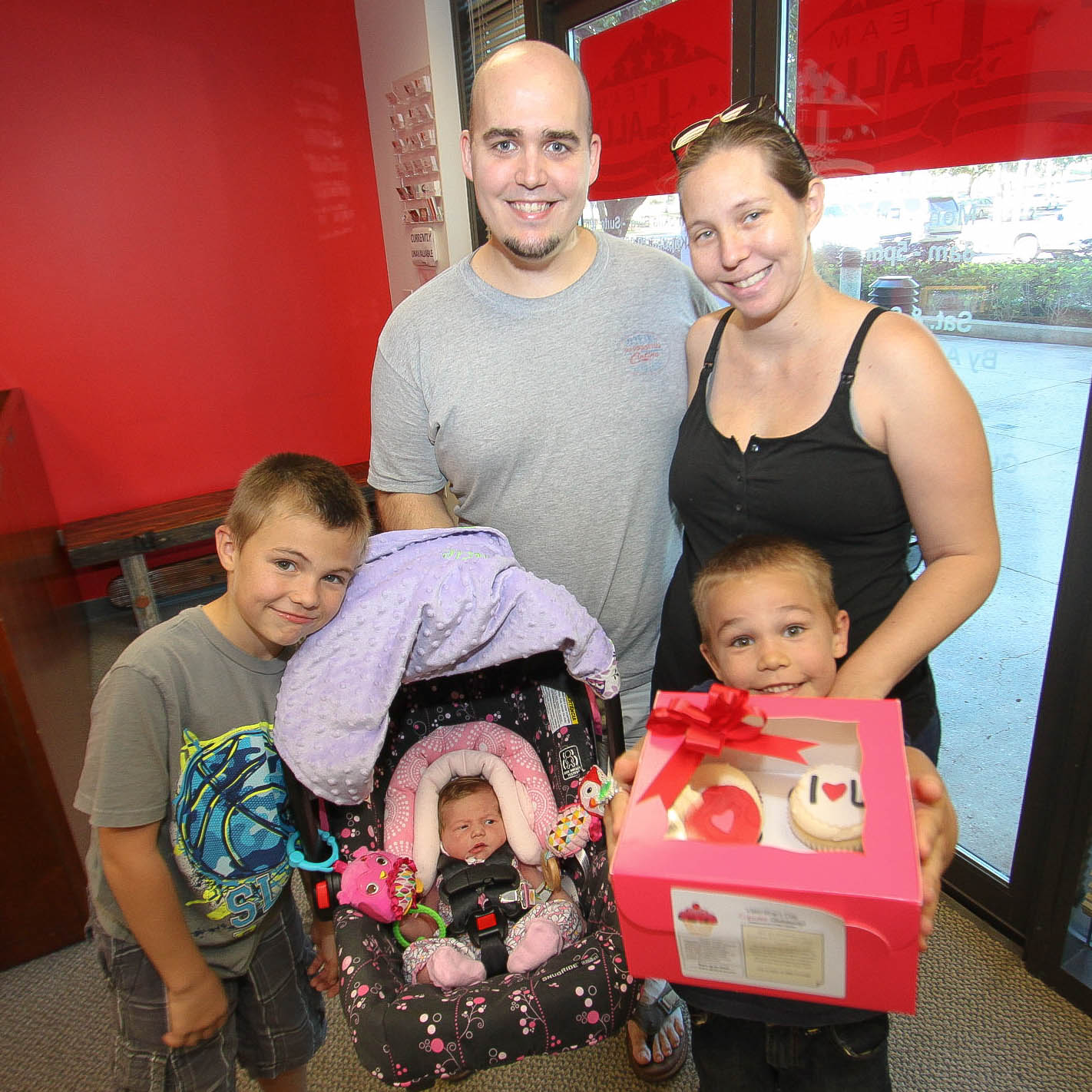 Every year we do our best to let our friends and clients know how much we love them! In the spirit of Valentines Day, we give out give out free cupcake! Yes, you read that right! FREE CUPCAKES! Cupcakes that are homemade by our Team Lally Professional Chef! This gift is definitely going to sweeten up your Valentines Day. Keep your eyes peeled and your ears open for an email or a call prior to Valentines Day from us to reserve your delicious treats. Learn more.
We're thankful and grateful for all of our clients! To show our gratefulness to our friends and clients, we give them GREAT pie! Another amazing treat that we give out for FREE is a homemade pumpkin pie! These homemade pies are also homemade by our Team Lally Baker! Make sure to RSVP, every year we give out close to 100 pies! Keep your eyes peeled and your ears open for an email or a call prior to Thanksgiving from us to reserve your delicious treats. Learn more.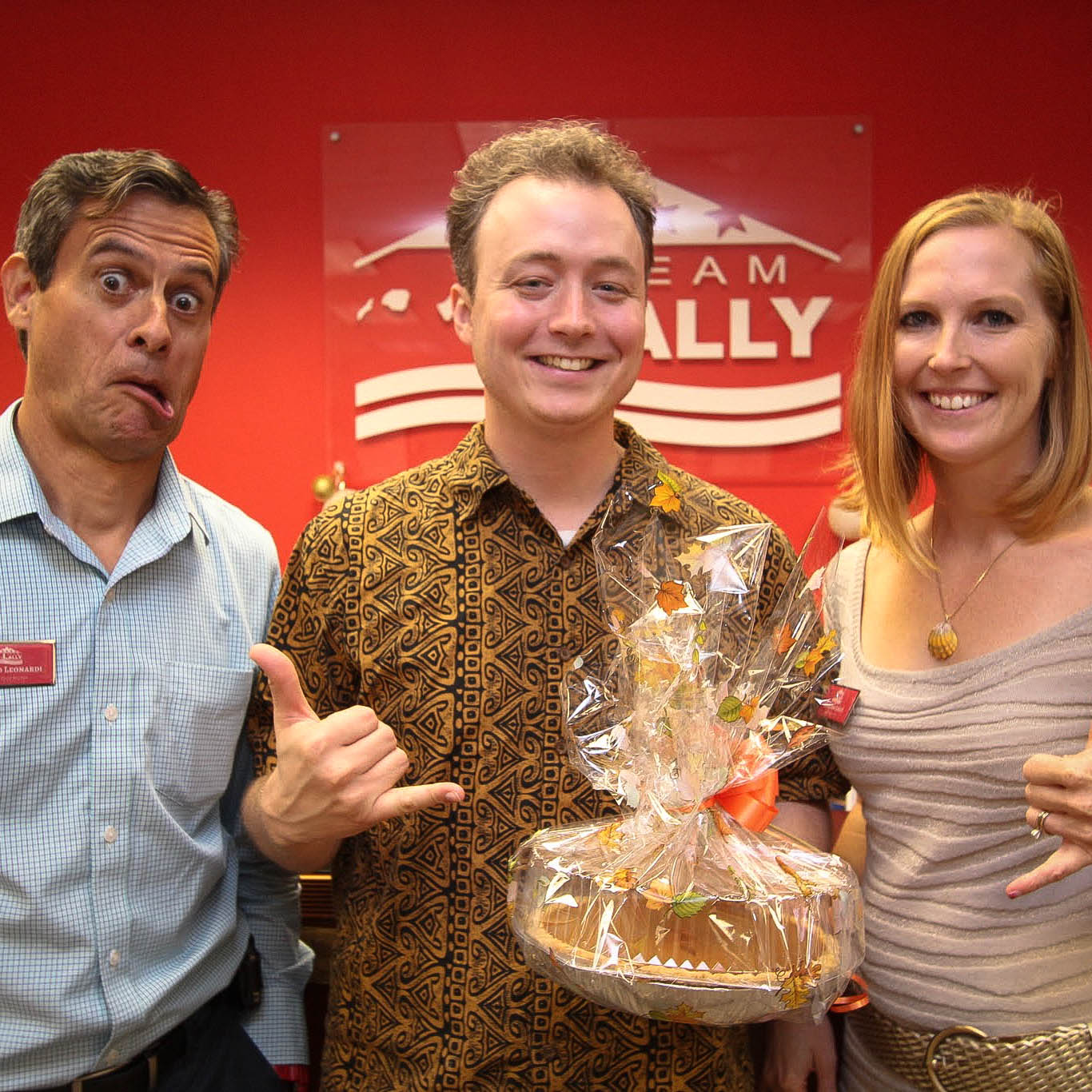 Hope your hungry, because we're throwing a party! When our clients buy or sell a home through us, we cater a complimentary housewarming party for them! This feast is serves up to 30 of your new neighbors, friends, and family! We handle everything, our very own Team Lally Caterer cooks all the food for you! All you have to do is sit back and grab a plate! Of course you do get to pick from the three courses. If you are a client that didn't get a house warming party email info@teamlally.com! Book and see past housewarming parties here!