Real Estate Agent-To-Broker Referrals
At Team Lally we treat your referrals like ohana. We have an outstanding team of top producing, ethical and community-minded agents that were hand picked to assist your friends, family and clients in and out of the various markets in the Oahu, Maui, Kauai, and Big Island areas. Our team of relocation specialists are trained to handle the unique needs of those relocating to the Oahu, Maui, Kauai and Big Islands area. Our friendly end efficient relocation team will keep you informed every step of the way.
Clients Relocating To Hawaii
Once we receive a referral, we will carefully match the client to a dedicated relocation specialist on our team who will best serve the client's needs and wants based on the Hawaii market area and any other client requests that can come up at any time. Our full-time agents have years of relocation experience and years worth of outstanding customer testimonials. Once a match is assigned, our relocation specialist will provide your referral with a comprehensive relocation package and in-depth pre-arrival counseling.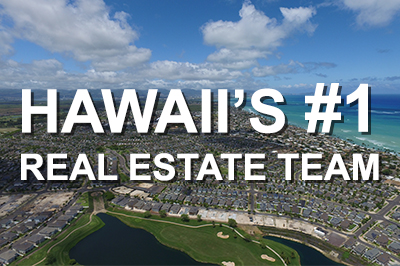 Team Lally is ranked in the Top 5 Most Successful Real Estate Teams in the Hawaii and California region for Sales & Volume! Adrienne Lally, President of Team Lally has been awarded 6-time consecutive years place in Hawaii Business Top 100 Realtors in Hawaii. The awards include one of the ttop-ranked teams in all production categories including homes sold and Gross Commission Income (GCI). With Team Lally's pro-active marketing efforts, they have helped people buy and sell homes throughout Hawaii (providing service to all islands) selling over 120+ homes per year. While most Hawaii Realtors can only sell homes in a specific defined area, Team Lally has capitalized on cutting edge technology that allows them to sell homes in any real estate market in the State of Hawaii. With 30 plus years of experience combined helping local buyers and sellers, we know how to locate the finest properties and negotiate the best deals.
We offer 25% Referral fee to all referrers of clients looking to buy or sell. We offer 10% of the first month's rent to referrers of clients looking for property management services.
Becoming Better Agents
Team Lally is not your average Realtor in Honolulu or the State of Hawaii. Real estate agents on Team Lally attend yearly classes and training seminars all over the nation to not only become better agents but to build better relationships. Team Leaders, Adrienne Lally and Attilio Leonardi are 3x BOLD Graduates, a transformative program that increases sales through the relentless pursuit of leads and team-building activities. Adrienne Lally is also on the board of directors for the Agent Leadership Council (ACL) in Hawaii, a council made up of the top 20% of KW Agents in Hawaii. As an ACL member, Adrienne is actively pushing market centers to new milestones while preserving the KW agent culture.
Realtors That Give
All members of Team Lally are not just active relocation services but in philanthropy. In addition to beach cleanups, canned food drives, and fundraisers for those in need, Team Lally is an active sponsor of many local non-profit organizations
Refer A Client To Team Lally
Please fill out your contact information and a member from Team Lally will be in touch with you right away.