PCS Hawaii Military Relocation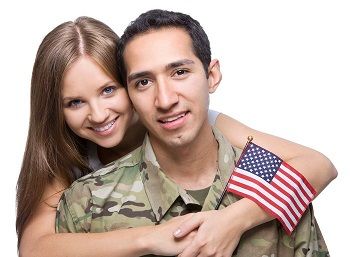 The military plays an important role in Hawaii's local economy, job market, and state tourism. In fact, with over 17 bases located throughout the state, the US Armed Forces is the single largest employer in Hawaii.
Team Lally Real Estate group is proud to represent the brave men and women who have, and who continue to serve in the US Armed Forces. We understand the unique challenges that military personnel and their families face, and we're here to help.
We have in-depth local knowledge that only comes with living in Hawaii. Whether you're looking for a home close to the base, or looking for your own piece of paradise, Team Lally agents have the local market knowledge only a resident can provide. We know the Islands like the back of our hands, so that you don't have to. There are a few things you need to consider prior to PCSing to Oahu or Maui, and you can trust that we will make your move as comfortable as possible
Hawaii Military Relocation
Whether you're relocating to a military community or looking to start a new life after the military, Hawaii offers some the most beautiful natural surroundings in the country. Where you end up living, however, will largely depend on where you're stationed. Choose your military base below to learn more about the most popular communities near your desired location.
Pick Your Military Base in Hawaii
Ready to get started? Fill out the contact form below, and we'll get to work on your Hawaii Military relocation.
Here you can create the content that will be used within the module.