Homes For Sale on Oahu 
Exclusively listed with Team Lally Real Estate.
See a home. Give us a call!

Sorry we are experiencing system issues. Please try again.

Buyer's Representation
It's our job to look after your best interests, and we will do so at no cost to you as a buyer.
As your Buyer's Representative, we can make the process of house hunting much easier and more efficient than if you did it all yourself. We can help you get financing, guide you to local neighborhoods, help you determine your budget, and prioritize a list of essential features that you need in your next home. We'll save you valuable time by finding the properties that best suit your requirements, and will show you only the most promising ones.
Learn more about Team Lally representing you as a buyer and access our free tools and resources.
Buyer's Guarantee
Love it or leave it program!
Buying a home is one of the biggest decisions you will make in your life, and it's a decision that is hard to undo when made, until now. Homebuyers that work with Team Lally are covered under our Love It Or Leave It Program, if you don't absolutely love your home in the first 6 months, we promise to sell it for you for FREE. Working with a dedicated agent on your next home purchase will save you time and add professional assurance to every step of the process.
Click the button below to learn more about our "Love it or leave it" program and Team Lally's Buyer's Guarantee.
Listings available in four brand new home developments on Oahu.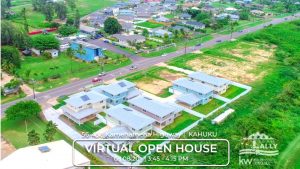 56-458 Kamehameha Hwy #101 Kahuku, HI 96731
Kahuku Villas is one of the first new developments to come to this vibrant area in over a decade. Choose from 3, 4, or 5 bedroom options which range in size from 1,319 – 1,942 square feet of total living area.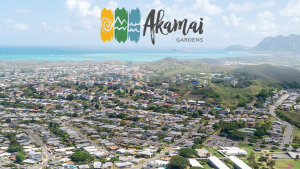 1430 Akamai Pl. #3 Kailua, HI 96734
Akamai Gardens is the newest single family home development located in Enchanted Lake on the Windward Side of Oahu in Kailua.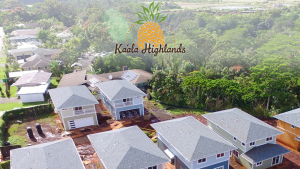 Ka'ala Highlands is a new single family homes project in Wahiawa consisting of 24 fee simple homes located on 3 neighboring parcels, totaling ~3.5 acres.
Mortgage Calculator
There's a lot that actually goes into how much house you can actually afford but we can get you started with our home mortgage calculator.
First Time Buyer
Owning a home may be your dream, but in order for the purchase to be the happy and satisfying experience it was meant to be, you need to ensure that you are financially and mentally prepared for the responsibilities that come with it. View our guide and resources. 
Home Finder
Great new homes come on the market every day and many are sold before they've even been advertised. If you're looking for real estate in this area, we can help you beat other homebuyers to the hottest new homes for sale on the market. Just fill out the form below and we'll get back to you personally with your best matches.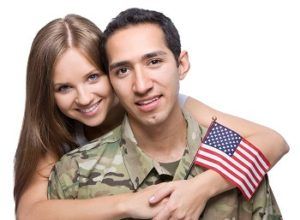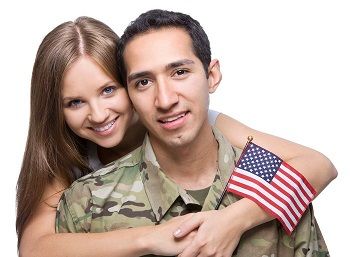 Military Relocation Specialist!
We have helped tons of Military come and go from the islands. VA Loan specialists at your service! Talk to a Military Specialists.