Our Oahu office is located on the Leeward side of Oahu in Kapolei.
Our physical address is:
Team Lally
James Campbell Building
1001 Kamokila Blvd. #106
Kapolei, HI 96707
Which One Is Our Office?
Our office is #106. Our office is on the outside of the James Campbell Building overlooking the Kapolei Park and is next to a credit union.
Where Do I Park?
Parking is very accessible when visiting us. All parking is free and you can either park on the street or in the underground park. (Pictures below)
 Street Parking
When parking on the street, you can park on either side of Manwai St. within the boundaries of parking.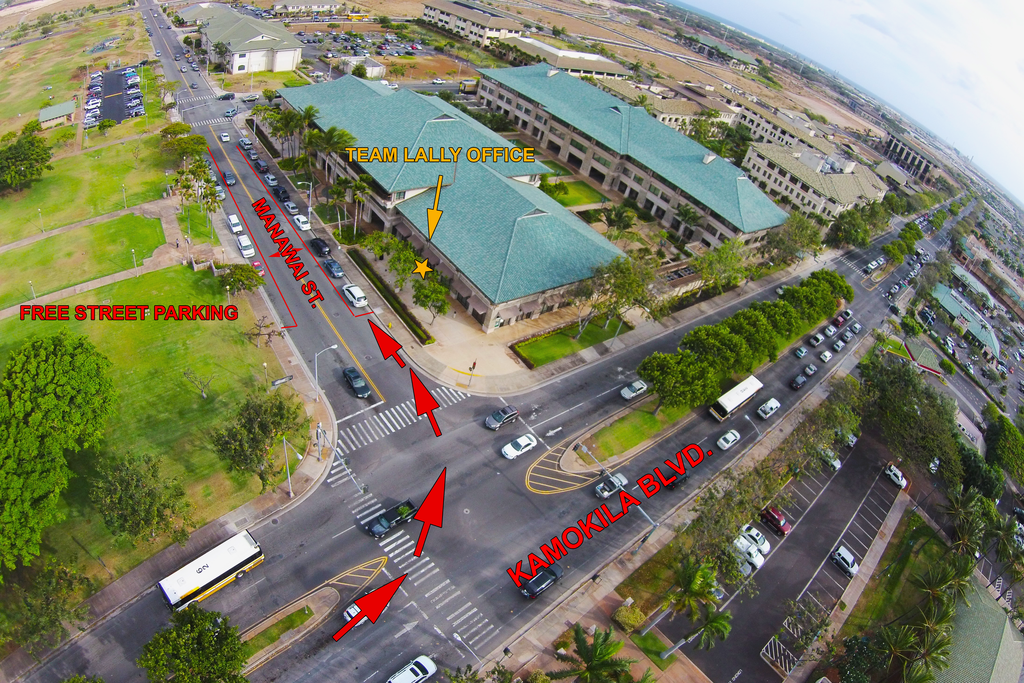 Underground Parking
When parking in the underground parking lot inside the James Campbell Building, you'll have to park underground and take the elevator up to the first floor where our office is located.
I Can't Find Your Office!
We're very sorry you couldn't find our office!
Give us a call:808-212-9188