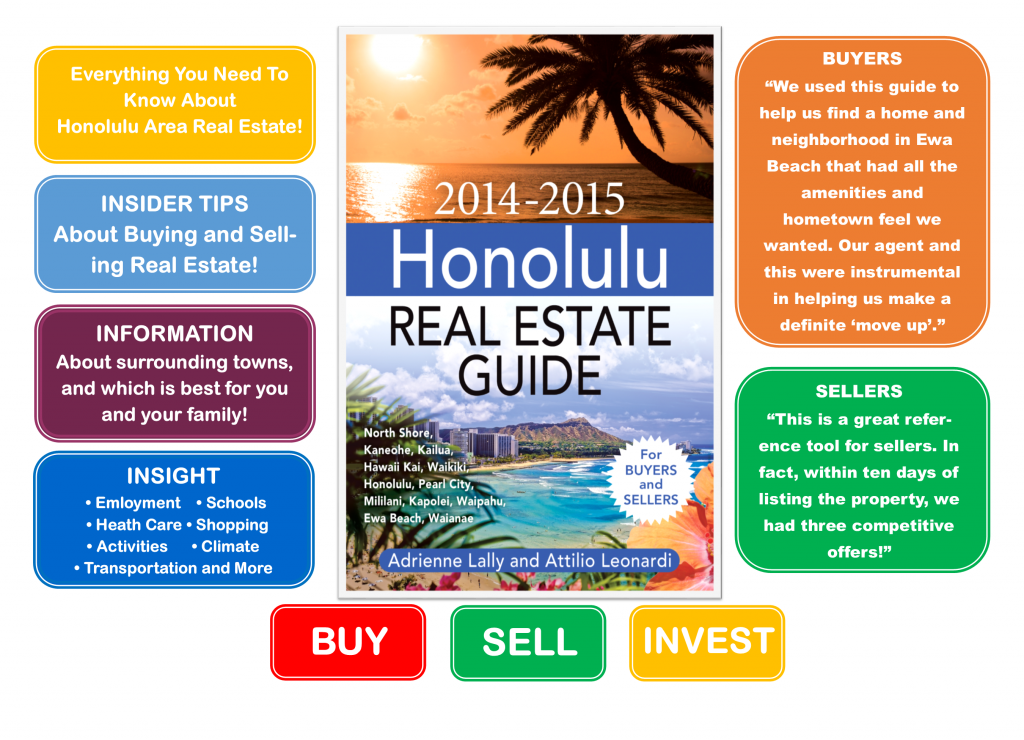 Honolulu Real Estate Guide
The Honolulu Real Estate Guide was made by expert Realtors to help soon to be Honolulu County residents understand the island of Oahu. Adrienne Lally and Attilio Leonardi provided insight, tips, and city information of Honolulu. Use this guide to your advantage in real estate. Read the chapters below or download our FREE e-book!
Content
Foreclosure and Short Sales: Buy and Sell Distressed Properties
PCS to Paradise: Military relocation to Honolulu
Did you like what you read and are ready to start your real estate search?