Support Pebblz
HELP HER FIGHT AGAINST ALS
Join us July 5, 2020 @ 9:00am in our Walk For ALS to support Pebblz!
Kalakaua Avenue will be closed on the morning of July 5th. The Walk For ALS was cancelled this year due to the pandemic. This would have been Pebblz first walk post-diagnosis. We would like to use this opportunity to come together for Pebblz and against ALS. We will be gathering by the Honolulu Zoo at 9:00am. Click below to confirm your support for Pebblz. 
HOW YOU CAN SUPPORT PEBBLZ
1. Donate to Pebblz GoFundMe
Pebblz was laid off from her management position due to the pandemic from a company that she worked for 6 years. She has no means of income and is in need of your help.
2. Shop Pebblz Merch
Pebblz has been inspired since her diagnosis. She never let ALS take her spirit. With that same spirit she has opened an online store where you can purchase shirts, tank tops, and other merchandise to support her fight against ALS.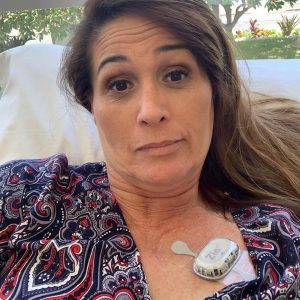 Join Pebblz Facebook Group
Follow Pebblz journey as she battles ALS. Since her diagnosis she knew she needed to do her part to bring more awareness to what ALS is. Pebblz is doing this by documenting her journey in her Facebook group. Pebblz Ronquilio: Her Journey With ALS. 
Sharlene "Pebblz" Ronquilio
In 2019 Pebblz was given the diagnosis of having ALS, or Lou Gherig's disease. 
It's a devastating disease that affects about 100 people in Hawaii. ALS (A-L-S), or Lou Gehrig's Disease, affects the nerve cells in the brain and spinal cord, so that people lose control of their muscles. 
With this devastating news Pebblz decided that ALS could take her body, but it would never steal her spirit. She vowed to continue to live her life to the fullest while battling this incurable disease. She also vowed to help bring ALS awareness to the forefront on our islands. 
In 2020 Pebblz was laid off from her job where she was in a management position. This occurred during the pandemic that has swept our economy. She now has no source of income and is asking for your help. 
You can follow along with Pebblz fight against ALS in her Facebook group where she is actively posting pictures and videos. Keeping her ohana up to date on everything she is going through. 
You can also support her by donating to her GoFundMe fundraiser or by purchasing from her merchandise store. All proceeds help her pay medical bills and live her daily life. Mahalo!