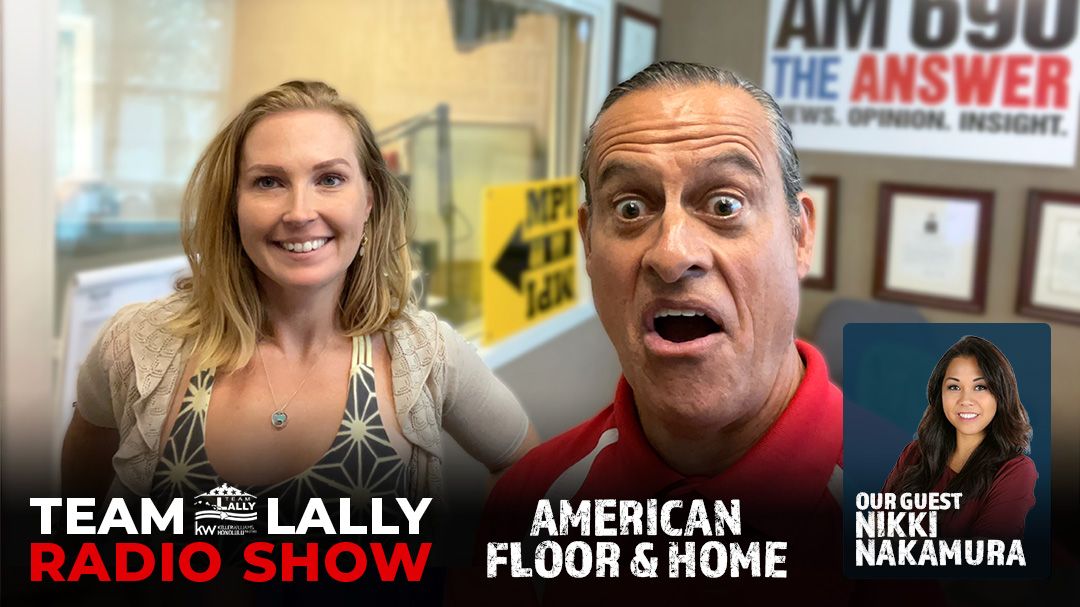 The Team Lally Real Estate Radio Show interviews Nikki Nakamura of American Floor & Home. We'll talk about the many ways American Floor & Home provides exceptional flooring options and expert advice.
We also have your favorite experts providing this week's tips on property management, mortgage loans, home inspection and home insurance.
Listen to the full episode
Ready To Find Out How Much Your Home Is Worth?
With over 25 year of Real Estate experience we'll give the most accurate home evaluation in the market today.
Who is Nikki Nakamura?
Nikki Nakamura is currently the Marketing Director for American Floor & Home, which is Hawaii's one stop shop for whole home remodeling. She was born and raised on Oahu as an alumnae of Sacred Hearts and University of Hawaii and was in the hospitality industry for over 10 years which was a major shift to a locally owned company. 
To reach Nikki you may contact her in the following ways:
Phone: 808-832-2009
Email:  nikki.nakamura@tcs-hawaii.com
Website: AmericanFloorAndHome.com
Social media: https://www.facebook.com/americanfloorandhome
Follow Us On Social Media
Looking For A Home in Hawaii?
Here's why excursions like this are so important to our team's morale.What are we doing...
read more
Every year we serve our community for KW RED DAY, which stands for Renew, Energize, and...
read more