This is not a dream, we are giving away a Hawaii getaway trip!  The lucky winner will receive two round trip tickets to Hawaii and hotel accommodations for free.  There are many ways to enter yourself and raise your chances of winning. This page will be updated weekly.
Rules
Must be a licensed agent.
Must not reside on Oahu.
Ways to win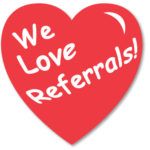 Trust your referrals with Hawaii's #1 Real Estate Team!
We're always posting listings and Team Lally instamoments. 
Weekly postings of listings, market trends, and we vlog.
Receive more details on how raise your chances of winning a trip to Hawaii.
Value: 3 tickets
Contest ends: January 31, 2019