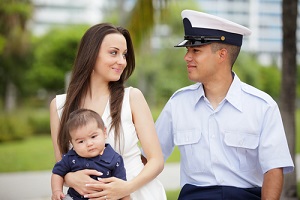 Home to the Pacific Command and PACAF, Joint Base Pearl Harbor-Hickam can be found on the island of O'ahu in Hawaii. Also known as Hickam Air Force Base, this 2,850-acre property consists of 12 combined stations which provide Navy and joint operations Base Operating Support.
While there is military housing on-site at the base, many stationed at Joint Base Pearl Harbor-Hickam are choosing to live off base despite the relatively higher cost of living in Hawaii. Living in a civilian home allows for a greater diversity of residences as well as access to many more local amenities. Read more about Hickam AFB.
Homes Near Hickam AFB in Hawaii
Click a price range below to view homes
How much is BAH in Hawaii?
BAH (Basic Allowance for Housing) rates change all of the time. Here in the state of Hawaii those rates even change by the island. For instance, Maui has a different BAH scale than Oahu. This also fluctuates based on marital status and dependents. For more information on BAH Rates in 2020 for Hawaii click the button.