This week on the Team Lally Real Estate Radio Show, we interview Will Tanaka of First Hawaii Title Corporation. We'll talk about what's new when it comes to purchasing a home and the escrow process.
We also have the latest market updates from the Big Island from Dan Polimino of Keller Williams. We have your favorite experts providing this week's tips on property management, mortgage loans, home inspection and home insurance!
Watch or listen to the full episode
Ready To Find Out How Much Your Home Is Worth?
With over 25 year of Real Estate experience we'll give the most accurate home evaluation in the market today.
Follow Us On Social Media
Looking For A Home in Hawaii?
Find out how to win in a multiple offer situation as a buyer. Today's question is: How...
read more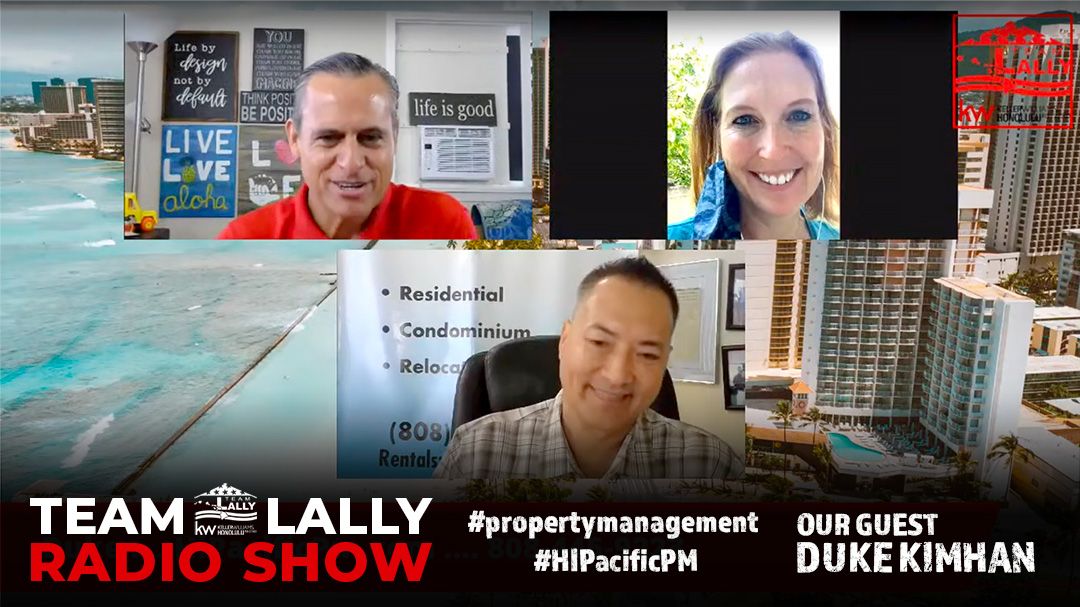 The Team Lally Real Estate Radio Show interviews Duke Kimhan, the Principal Broker of...
read more